Accommodation
Selected hotels and resorts
:: Two main hotels have been selected to accommodate the EChamp 2012 participants: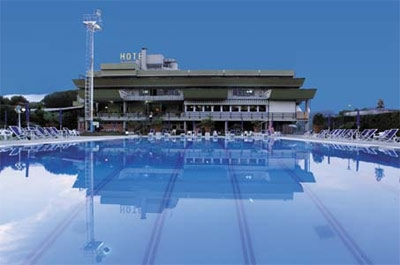 - Capannori - Country Club (Reservation: countryhotel@rphotels.com and visit the website ) a three star plus hotel, 12 km distant from the airfield, with a capacity of 88 air conditioned twin rooms, 2 large swimming pools, Wi-fi, meetig rooms, secreterial service, large parking area etc..
The event management, the organisation staff, the help desk and other services will be available there.
The Team Managers and Timekeepers Meetings will take place there.
Address: Via Pesciatina 874, 55010 Gragnano, Capannori(LU): GPS: 43° 52' 18,10"N; 10°38' 18,87"E
- Le Cerbaie (http://www.lecerbaie.it) a three stars plus hotel, 5 km distant from the airfield, with a capacity of 64 air conditioned twin rooms with free Wi-fi.
In addition, please find below alternative selected hotels and other accommodations:
:: All the hotels and resorts recommended:
Camping will be possible in a dedicated area in the flying field but no facilities other than chemical toilettes will be provided there.
:: Recommendation
All rate references have to be confirmed by the hotel or resorts.
The hotel reservation, to get the best selected rates, must be done by email mentioning "Participant/s to the aeromodelling EC2012".
As mentioned in the previous "Bulletin 1" hotel reservation and payment will have to be arranged directly by the Teams.
Should any assistance be required, the organiser will stand ready to help.
Team Managers are kindly requested to notify on the Applications section of the web site the reserved hotel the Team will stay in.